Main article: Cricket Bat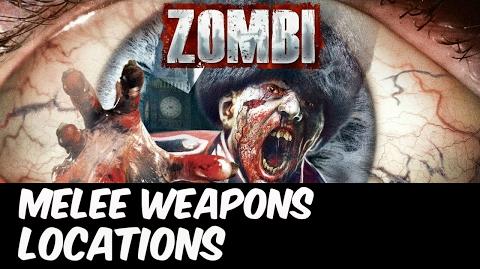 The Cricket Bat is the only melee weapon available in ZombiU, but there is a nailed baseball bat and a shovel avalible on all other platforms.
In the  ZombiU Gameplay Trailer for Wii U at E3 2012, shows the player using a pickaxe to perform a finishing move on a standing Zombie. This melee weapon, however, was removed on the finished version of the game for unknown reasons.
Two new melee weapons are appearing in the upcoming Xbox One, Playstation 4, and Microsoft Windows versions. One being a shovel and the other being a nailed baseball bat.